---
Opening
Tower Hill Insurance can trace its roots to 1972 when W.T. Shively founded Mobile Home Insurance Associates as a small insurance agency focused on providing insurance to owners of mobile homes in Southern Florida. With more than 50 years of experience and more than two million policyholders served, Tower Hill Insurance has grown from humble roots to become a leading insurer. Tower Hill Insurance has a focus on the mobile and manufactured home markets. Through the subsidiary Tower Hill Specialty ("Tower Hill"), Tower Hill provides mobile home insurance, manufactured home insurance, RV park model insurance, and modular home insurance. With its unique history, deep understanding of the mobile and manufactured home industry, and widely available coverage, Tower Hill is a preferred partner of National Mobile Home Insurance. National Mobile Home Insurance offers Tower Hill personal lines insurance products to its customers in Alabama, Arkansas, Arizona, Georgia, Indiana, Louisiana, Michigan, Missouri, Mississippi, North Carolina, Ohio, South Carolina, Tennessee, Texas, and Wisconsin.
Coverage, Discounts, & Payment Options
While coverage, discount, and payment options, limitations, and exclusions will vary by state and customer selection, Tower provides coverage options for all mobile and manufactured home occupancy types:
Primary
Seasonal
Vacant
Landlord
Vacation rental
Tenant
In addition to included base coverages, Tower Hill customers can modify their policies by selecting from a broad range of optional coverages and deductibles. Some available optional coverages:
Replacement cost settlement for homes 30 years old or older
Replacement cost settlement for homes under 30 years old
Extended replacement cost for homes under 30 years old
Inflation guard that automatically increases coverage for the home and other insured structures to keep pace with increasing costs.
Tower Hill offers its customers various ways to save:
Discounts for the same agency auto policy (i.e., those insureds who maintain auto coverage with the same agent who they purchased their mobile home coverage from)
Claims free for the past three years
Paid in full policy
Protective devices (e.g., connected security systems, etc.)
Electronic document election.
For more information on specific coverage, deductible, and discount options, contact one of National Mobile Home Insurance's licensed agents at 800-388-6780.
What makes Tower Hill's mobile and manufactured home product offering unique?
In addition to servicing standard mobile and manufactured home customers, Tower Hill offers coverage options to individuals underserved by the general insurance markets. While certain limitations and exclusions will apply, they accept homes
Most ages
Homes in all protection classes. (including those that are not visible from the road)
Offer coverage for coastal properties. (wind and hail exclusions may apply)
Have no acreage limits for insured property.
Offer optional coverage for hobby farming.
Accept customers who have multiple claims.
Have no limitation on the number of rental properties a policyholder can have.
Offer coverage for stationary travel trailers.
Offer coverage for tiny homes on wheels.
Claims
Tower Hill is committed to providing best-in-class claims service to its customers. To serve customers who have experienced losses, Tower Hill created CastleCare. CastleCare is a credentialed contractor network referral program designed to aid customers in the repair and restoration process when a covered loss occurs. Business owners, managers, and crew chiefs are required to pass mandatory and stringent background checks that meet CastleCare's strict standards. CastleCare referred contractors are financially secure, insured, and licensed. When a covered loss occurs, CastleCare will work closely with the policyholder's claims adjuster to determine the required level of assistance. In addition to general repair services, CastleCare referral contractors are skilled at leak detection, plumbing, water extraction, board-up, tree removal, tarping, and more. Tower Hill uses standard onsite or technology-driven inspection services depending on the nature and severity of a loss. Tower Hill's embracement of technology allows its adjusters to settle claims in both a timely and satisfactory manner.
Tower Hill Information
Tower Hill has more than five decades of experience in residential property insurance across the United States. The company offers a broad range of personal property coverage options for traditional homeowners' insurance, mobile home insurance, manufactured home insurance, dwelling insurance, and condo insurance. Tower Hill is a wholly-owned subsidiary of Tower Hill Insurance.
Tower Hill Insurance Information
Tower Hill Insurance is a Florida-domiciled insurance company founded in 1972 as Mobile Home Insurance Associates. Having expanded beyond its initial target market, the company rebranded to Tower Hill Insurance in 1995. Since then, through mergers and acquisitions, partnerships, and organic growth, Tower Hill Insurance has expanded to include subsidiaries and affiliates such as Tower Hill Preferred, Tower Hill Prime, Tower Hill Signature, Tower Hill Specialty, and the Tower Hill Insurance Exchange. In its current form, the company offers personal lines insurance products such as:
Homeowners Insurance
Condo Insurance
Landlord Insurance
Renters Insurance
Flood Insurance
Mobile Home Insurance
Manufactured Home Insurance
RV Park Model Insurance
Modular Home Insurance
Boat and other watercraft Insurance
Equipment breakdown coverage
Cyber Insurance
Commercial lines Insurance; such as office and retail facility insurance
Assisted living facility Insurance
Self-storage facility Insurance
Early learning center facility Insurance
HOA Insurance
Tower Hill Insurance operates in 17 states, has more than 400 employees, and maintains an A rating from Demotech, Inc.
*Each situation is unique; discuss with an agent for specific coverage details.*
---
Find the carrier that's right for you
---
Our agents make finding the right insurance easier by shopping and comparing quotes, from our partners, for you. Not only do we shop for you, but we present your coverage options in plain English and clarify the fine print to be sure you know EXACTLY what you are getting. We understand no two situations are alike and work hard to ensure clients understand and select the coverage that best meets their needs!
For more info call:800.388.6780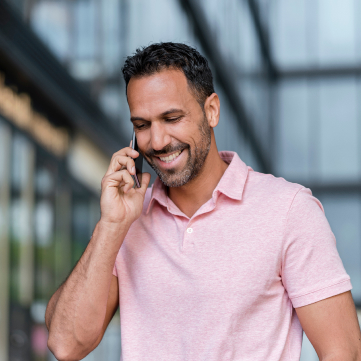 Get a Quick and Easy Mobile Home Insurance Quote