---
Standard Casualty Company ("Standard Casualty") is a leading provider of mobile home insurance, manufactured home insurance, RV park model insurance, and modular home insurance. With an exclusive focus on providing personal lines property and casualty insurance to mobile and manufactured homeowners, Standard Casualty is a key partner of National Mobile Home Insurance. National Mobile Home Insurance offers our customers Standard Casualty insurance in the following states:
Arizona
Texas
New Mexico
Nevada
Unique Offerings
While certain limitations and exclusions apply, Standard Casualty accepts mobile homes of most ages, makes, and models. They offer coverage for mobile homes on private land and in parks. They offer coverage for mobile homes on owned and leased land.
Coverage, Discounts, and Payment Options
While limitations, exclusions, and options for coverage, discounts, and payments will vary by state and customer, Standard Casualty provides coverage options for most mobile and manufactured home occupancy types including primary, landlord, rental, vacation, and seasonal.
With a focus exclusively on mobile and manufactured homes, Standard Casualty has built a base mobile home insurance policy that offers more coverage than most carriers. Their typical comprehensive all-risk policy includes coverage for floods, earthquakes, change of a home's location, additional living expenses, fire department service, and fees, emergency removal services, debris removal, radio and TV antennas, food spoilage, plants, trees, shrubs, and lawns.
In addition to included base coverages, Standard Casualty customers can modify their policies by selecting a broad range of coverages tailored to meet their needs. Some of the optional coverages available include replacement cost on the home and contents, replacement cost on personal property, replacement cost on adjacent structures (e.g., decks, sheds, skirting, satellites, air conditioners, etc.), coverage for collectibles (e.g., coins, jewelry, firearms, etc.), and increased coverage limits for personal liability up to $300,000.
Standard Casualty offers several ways for customers to save money including discounts for customers 50 years old and older and for full-time residency in a multi-section manufactured home. Standard Casualty offers its customers various payment options such as paying in full, escrow billed, and installment plans.
Claims
Standard Casualty has an excellent reputation in claims handling. They take pride in managing an efficient and satisfactory claims-handling process and monitor their performance by sending surveys for all processed claims. Unlike many carriers, Standard Casualty has an internal claims-handling staff with extensive experience settling mobile and manufactured home insurance claims. The average tenure of their claims staff is over ten years.
The Standard Casualty Story
Standard Casualty has more than 50 years of mobile home insurance experience and is actively involved with the Texas Manufactured Housing Association. Founded in 1961 and based in Texas, they exclusively insure mobile homes, manufactured homes, and modular homes. They offer coverage to owners of mobile, manufactured, and modular in Texas, Arizona, New Mexico, and Nevada. Their limited geographic presence allows them to focus on building products that meet the unique needs of mobile home and manufactured homeowners in the southern and southwestern United States. Standard Casualty, owned by Cavco Industries, is one of the nation's largest producers of manufactured homes, mobile homes, RV Park Model homes, cabins, and vacation homes.
Cavco Industries
Founded in 1965 and based in Phoenix, AZ, Cavco Industries ("Cavco") is a leading manufactured housing company with a primary focus on designing and building manufactured housing, commercial buildings, RV park model homes, vacation cabins, and modular homes in the United States. Cavco is a publicly traded corporation on the NASDAQ Global Select Market, using the ticker symbol CVCO for trading. The company is a market leader, having received the Manufactured Housing Institute's coveted Manufacturer of the Year award numerous times, being recognized by Forbes as one of the 100 Best Managed Companies in the U.S., and being recognized by Forbes as one of America's 100 Best Mid-Sized Companies.
Cavco owns, operates, and sells its products under various brand names:
Fleetwood
Palm Harbor
Nationwide
Fairmont
Friendship
Colony
Pennwest
R-Anell
Manorwood
MidCountry
Chariot Eagle
Destiny
Commodore
PHN Commercial
Cavco distributes its systems-built products via retailers throughout the United States, Canada, Mexico, and Japan.
In addition to producing, distributing, and retailing mobile homes, manufactured homes, modular homes, RV park model homes, vacation cabins, and commercial buildings, Cavco further serves its customer base by offering insurance and lending products through its subsidiaries Standard Casualty and CountryPlace Mortgage.
For more information on specific Standard Casualty coverages, discounts, and payment options, contact one of National Mobile Home Insurance's licensed agents at 800-388-6780.
*Insert Disclaimer here*
---
Find the carrier that's right for you
---
Our agents make finding the right insurance easier by shopping and comparing quotes, from our partners, for you. Not only do we shop for you, but we present your coverage options in plain English and clarify the fine print to be sure you know EXACTLY what you are getting. We understand no two situations are alike and work hard to ensure clients understand and select the coverage that best meets their needs!
For more info call:800.388.6780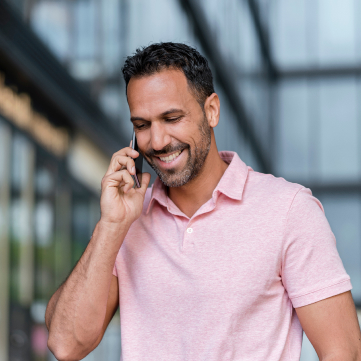 Get a Quick and Easy Mobile Home Insurance Quote