---
Assurant Inc. ("Assurant") is a leading niche-market property and casualty insurance company with policyholders across all 50 states. To better offer their customers and residents comprehensive manufactured and mobile-home insurance, extended warranties, and park force-placed insurance, Assurant is well versed in partnering with:
Mobile home, manufactured home, and RV park model home retailers
Chattel and land home lenders who offer mobile-home loans and manufactured-home loans
Insurance carriers who offer mobile-home insurance, manufactured-home insurance, and RV park model insurance
Manufacturers of mobile homes, manufactured homes, and RV park model homes
And, owners of mobile-home parks, manufactured-home parks, and RV parks
to offer their customers and residents with comprehensive manufactured and mobile-home insurance, extended warranties for manufactured and mobile homes, and lender and park force placed insurance for manufactured and mobile homes.
With a broad geographic presence, Assurant offers its vast set of customers a comprehensive range of coverages, deductibles, and payment options; which, unless excluded in the policy or unselected by the customer, includes many hard-to-find coverage options in their standard policy, such as flood coverage. This is one of the many reasons why National Mobile Home Insurance maintains Assurant as a key partner. National Mobile Home Insurance offers Assurant personal lines insurance products and mobile home warranties to our customers in the following states: Alabama, Arkansas, Arizona, California, Colorado, Connecticut, Delaware, Georgia, Iowa, Idaho, Indiana, Kansas, Kentucky, Louisiana, Maine, Maryland, Michigan, Minnesota, Mississippi, Missouri, Montana, North Carolina, North Dakota, Nebraska, New Jersey, New Mexico, Nevada, Ohio, Oklahoma, Oregon, Pennsylvania, Rhode Island, South Carolina, South Dakota, Tennessee, Texas, Utah, Vermont, Washington, Wisconsin, West Virginia, and Wyoming.
Unique Offerings
As a testament to the quality of their manufactured-home insurance products, Assurant is the mobile-home insurance partner for many of the country's top insurance carriers, mobile-home lenders, and mobile-home dealers — including Geico, Liberty Mutual, Progressive, 21st Mortgage, Cascade Financial Services, and many others.
Beyond being a leader in insurance and warranties for mobile homes, manufactured home, RV park models, modular homes, Assurant offers its customers renters insurance and supplemental homeowner's insurance, as well as insurance for mobile devices (i.e., cell phones), flood protection, shipping, appliances, tools, and jewelry.
Coverages and Modifications
While limitations and exclusions as well as options for coverage, discounts, and payments will vary by state and customer selection, Assurant provides coverage options for a wide range of mobile-home ages, makes, and models.
Assurant offers comprehensive insurance coverage to its customers for their dwellings, other structures, and personal property. Unless specifically excluded, coverages cover mobile homes, manufactured homes, RV park model homes, and modular homes.
Assurant customers are able to modify their policies by selecting from a broad range of coverages and payment plans. Some available coverage options for mobile-home insurance policies are:
Replacement cost for the mobile or manufactured home
Replacement cost for personal property from flood, windstorm, hail, smoke damage, falling objects, lightning, theft, earthquake, vandalism, explosion, riot, civil commotion, and landslide
Accidentally broken glass
Property damaged by vehicles
Additional living expense
Emergency removal of the mobile home if threatened by a covered loss
Debris removal
Fire department service charges
Enhanced personal liability
Claims
In the event a customer experiences a loss, they can make a claim 24/7 using Assurant's customer portal or by calling their claims line.
The Assurant Story
Assurant has roots dating back to 1892 with the founding of La Crosse Mutual Aid Association, which ultimately became Fortis, Inc. ("Fortis") after growth, restructuring, and several merger and acquisition transactions. In 2004 Fortis Insurance N.V., a Dutch and Belgian financial services company, separated from Fortis, Inc., changed its name to Assurant, and completed an IPO on the New York Stock Exchange under the ticker symbol AIZ. Assurant is recognized by Fortune 500 as one of the United States' largest 500 corporations as measured by revenue. Assurant currently has operations in 21 countries and manages dozens of subsidiaries, including American Bankers Insurance Group, American Bankers Life Insurance Group, American Security Insurance Company, and others. Assurant maintains an A (excellent) rating from A.M. Best, an A (strong) rating from Standard and Poor's, and a A2 rating from Moody's.
---
Find the carrier that's right for you
---
Our agents make finding the right insurance easier by shopping and comparing quotes, from our partners, for you. Not only do we shop for you, but we present your coverage options in plain English and clarify the fine print to be sure you know EXACTLY what you are getting. We understand no two situations are alike and work hard to ensure clients understand and select the coverage that best meets their needs!
For more info call:800.388.6780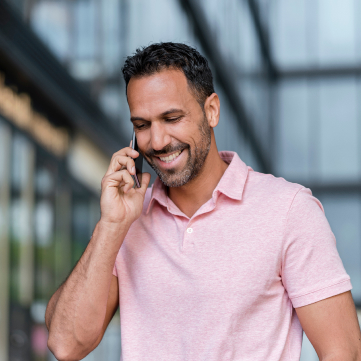 Get a Quick and Easy Mobile Home Insurance Quote