---
With more than 50 years of offering mobile and manufactured-home insurance, American Modern Insurance Group is a highly renowned category leader offering property and casualty insurance to more than 1.7 million policyholders across all 50 states.
American Modern is a key partner of National Mobile Insurance with a dedicated focus on mobile-home insurance, manufactured-home insurance, RV-park model home insurance, and modular-home insurance across a broad geographic area with a comprehensive range of coverages, deductibles, and payment options. National Mobile Home Insurance offers our customers American Modern personal lines insurance products in the following states: Alabama, Arkansas, Arizona, California, Connecticut, Georgia, Iowa, Idaho, Indiana, Kansas, Kentucky, Louisiana, Maryland, Maine, Michigan, Minnesota, Missouri, North Carolina, North Dakota, Nebraska, New Mexico, Nevada, Ohio, Oklahoma, Oregon, Pennsylvania, Rhode Island, South Carolina, South Dakota, Tennessee, Texas, Utah, Vermont, Washington, Wisconsin, West Virginia, and Wyoming.
Unique Offerings
In addition to being a leader in mobile home and manufactured-home insurance, with more than $1.4 billion worth of written premiums, American Modern has been a leader in offering specialty-insurance products since 1965. The company offers insurance coverage for full-time homes, vacation homes, vacant properties, boats, ATVs, UTVs, rental properties, condominiums, yachts, golf carts, snowmobiles, motorcycles, collector cars, and pet health.
Coverages, Discounts, and Payment Options
While limitations and exclusions as well as options for coverage, discounts, and payments will vary by state and customer selection, American Modern provides coverage options for all mobile and manufactured home occupancy types, including primary, seasonal, vacant, landlord, vacation rental, and tenant. American Modern offers its mobile home, manufactured home, RV park model home, and modular home insurance customers comprehensive coverage that includes all risk coverage for the dwelling, other structures, and personal property (unless specifically excluded). Some included coverages are builder's risk, debris removal, emergency removal, loss of use, reasonable repairs, vandalism, theft, and water damage.
In addition to included base coverages, and when available, American Modern customers can modify their policies by selecting from a broad range of optional coverages and deductibles that best suit their need. Some of the additional coverage options include full repair or replacement cost for the home, replacement cost for personal property, increased personal property limits, water backup from drain or sump-pump overflow, other structures such as sheds or outbuildings, equipment breakdown, golf cart physical damage and liability, increased personal liability of up to $500,000, scheduled personal property, earthquake, fire department surcharge, hobby farming, identity recovery, occasional rental, and vacancy permission.
American Modern offers its customers numerous ways to save including discounts for approved association membership, same-agent home and auto policies, multiple American Modern policies for a single customer, no claims in prior three years, paperless documents, and premiums paid in full. Customers can choose from a wide range of payment options including full pay, monthly EFT, semi-annual EFT, quarterly EFT, or bi-monthly EFT.
Claims
American Modern, through its Specialty Insurance Services group, provides hands-on training to insurance adjusters at its 32,000 square-foot training center. The training center is set up to mirror a real-world repair shop where trainees can experience everything it takes to complete a repair claim. With the goal of reducing the need for reinspection, increasing the speed of claims resolution, and ensuring customer satisfaction with how claims are handled, this process was designed to ensure American Modern adjusters are confident in the accuracy of their estimates when assessing customers' losses.
The American Modern Story
Midland Discount Corporation was founded in 1938 as an auto finance company. The company expanded in 1949 to offer mobile and manufactured-home financing and subsequently established American Modern in 1965 to offer mobile and manufactured-home insurance. As of today, the company has expanded to offer a full range of specialty-insurance products and, via its parent company, carries an A+ rating from the A.M. Best Company. After successfully growing to be one of the most widely recognized specialty insurance groups in the U.S., American Modern was acquired by Munich Re in 2008.
Munich Re
Munich Re is a global leader in providing reinsurance, primary insurance, and insurance-related risk solutions. Founded in 1880, Munich Re employs nearly 40,000 people, generates more than $50 Billion of annual revenue, and is publicly traded on the Frankfurt Stock Exchange under the ticker symbol MUV2.
---
Find the carrier that's right for you
---
Our agents make finding the right insurance easier by shopping and comparing quotes, from our partners, for you. Not only do we shop for you, but we present your coverage options in plain English and clarify the fine print to be sure you know EXACTLY what you are getting. We understand no two situations are alike and work hard to ensure clients understand and select the coverage that best meets their needs!
For more info call:800.388.6780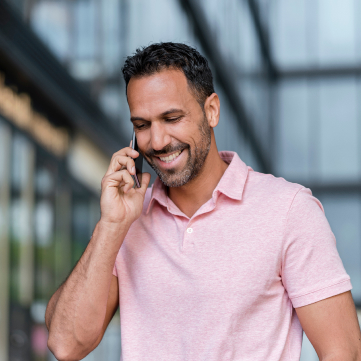 Get a Quick and Easy Mobile Home Insurance Quote