---
Aegis General Insurance Agency ("Aegis") is a leader in residential property insurance with more than $10 billion worth of homes and private property insured nationally. Focusing primarily on providing comprehensive insurance coverage options to owners of mobile homes, manufactured homes, park model homes, tiny homes, and modular homes, Aegis is a key partner of National Mobile Home Insurance. National Mobile Home Insurance offers our customers Aegis insurance in the following states: Alabama, Arkansas, Arizona, Colorado, Georgia, Indiana, Kansas, Kentucky, Maine, Michigan, Missouri, Mississippi, North Dakota, New Mexico, Nevada, Ohio, Oklahoma, Oregon, Pennsylvania, South Carolina, South Dakota, Tennessee, Texas, Utah, and Washington.
Unique Offerings
In addition to servicing standard customers, Aegis offers coverage options to individuals who are often underserved by the general insurance market. While certain limitations and exclusions apply, Aegis accepts homes of all ages with a distinct focus on mobile and manufactured homes of 10 years and older. They accept all dog breeds, homes in all protection classes, homes on private land and in established parks, seasonal units that include permanently sited travel trailers and RV park models. Aegis further serves its customers with the ability to write up to 12 rental units on a single personal lines policy.
Coverage, Discounts, and Payment Options
While limitations and exclusions as well as options for coverage, discounts, and payments will vary by state and customer, Aegis provides coverage options for all mobile and manufactured home occupancy types, including primary, seasonal, vacant, landlord, vacation rental, and tenant.
In addition to included base coverages, Aegis customers can modify their policies by selecting from a broad range of coverages and deductible that meet their needs. Some of the optional coverages available include replacement-cost coverage for personal property and dwellings (available for most mobile and manufactured homes), inservent/outservent coverage for domestic employees, golf cart coverage, earthquake coverage, and flood coverage.
Aegis offers its customers various payment options and ways to save, including a multiple-policy discount with the addition of auto insurance and loyalty discounts.
Claims
Aegis has partnered with K2 Claims Services to provide best-in-class claims service to its customers. Beyond the service of handling high-quality, day-to-day claims, K2 Claims Services employs a dedicated mobile-claims team that responds to catastrophic events in real time. Often, this dedicated mobile-claims team is deployed on-site prior to the conclusion of a catastrophic event. The team consists of licensed appraisers and adjusters who are empowered to immediately issue customers' settlement payments in real time. While no customer wants to experience a loss, Aegis customers can rest assured knowing that when a covered loss does occur it will be addressed head on and settled in the fastest manner possible.
The Aegis Story
Aegis has more than 40 years of experience in residential property insurance across the United States. They offer a broad range of coverages for residential property insurance and pride themselves on providing best-in-class service in all aspects of business, ranging from customer service and claims support to underwriting and more. After successfully growing their product offerings and customer base, Aegis General Insurance Agency was acquired by K2 Insurance Services in 2013. In addition to providing a full range of coverage options to the mobile and manufactured-home segment, Aegis offers traditional homeowners, condo, vacant structure, rental, seasonal rental, and other insurance products.
K2 Insurance
K2 Insurance Services ("K2") is a private-equity-backed insurance-services company founded in 2011 by longtime insurance industry veterans. K2, through a selective acquisition and investment process, has assembled a group of Managing General Agents (MGAs) and specialty insurers, both domestic and international, who are tasked with the creation, management, underwriting, and distribution of insurance products for its carrier partners. In addition to Aegis, K2 companies include Allied Public Risk, Midwestern Insurance Alliance, Mission Select Insurance Services, TST Insurance, Star & Shield Insurance, Vikco Insurance Services, Partners General Insurance Agency, and Mid-America Risk Managers. K2 has approximately 500 employees, operates 20+ insurance programs, manages more than $1 billion of annual premiums, and works with more than 20,000 distribution partners.
---
Find the carrier that's right for you
---
Our agents make finding the right insurance easier by shopping and comparing quotes, from our partners, for you. Not only do we shop for you, but we present your coverage options in plain English and clarify the fine print to be sure you know EXACTLY what you are getting. We understand no two situations are alike and work hard to ensure clients understand and select the coverage that best meets their needs!
For more info call:800.388.6780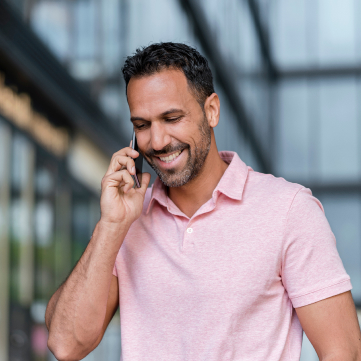 Get a Quick and Easy Mobile Home Insurance Quote