---
Foremost Insurance Company ("Foremost") is a proven leader as a property and casualty insurance company, with policyholders across all 50 states. Since 1952, the company has offered mobile and manufactured-home insurance and continues to have a positive reputation in the space. As the creator of the first mobile-home insurance policy, Foremost has maintained a dedicated focus on mobile home insurance, manufactured-home insurance, RV park model home insurance, and modular-home insurance. As a key partner of National Mobile Insurance, Foremost offers customers across a broad geographical range a comprehensive range of coverages, deductibles, and payment options. National Mobile Home Insurance offers our customers Foremost personal lines insurance products in the following states: Alabama, Arkansas, Arizona, California, Delaware, Georgia, Iowa, Idaho, Indiana, Kansas, Kentucky, Louisiana, Maine, Michigan, Minnesota, Missouri, North Carolina, North Dakota, Nebraska, New Mexico, Nevada, Ohio, Oklahoma, Oregon, Pennsylvania, South Carolina, South Dakota, Tennessee, Texas, Utah, Vermont, Washington, Wisconsin, and West Virginia.
Unique Offerings
Foremost is a true pioneer in the mobile-home industry and has the unique distinction of being the first insurance carrier to create and offer a mobile home specific insurance policy. The company worked with the Department of Urban and Housing Development to establish the original mobile home building codes, commissioned studies that effected widespread mobile-home industry safety changes (e.g.., implementation of state tie down laws), created the "Mobile Fix-It Guide" to give owners of mobile homes instructions for DIY mobile home repairs, and continues to conduct industry-wide market research on mobile homes and the people that live in them.
Beyond being a leader in mobile home insurance and manufactured home insurance, Foremost offers customers insurance for:
Traditional site-built homes
Vacant homes,
Seasonal homes
Landlords
Renters
Owner-occupied condos
Vacant condos
Floods
Autos
Auto collectors
Commercial autos
Boats and other watercraft
Motorcycles and scooters
ATVs and UTVs
Snowmobiles
Golf carts
On-road RVs and motor homes
Travel trailers
5th wheels
Luxury motor coaches and motor home
Coverages, Discounts, and Payment Options
While limitations and exclusions as well as options for coverage, discounts, and payments will vary by state and customer selection, Foremost provides coverage options for mobile and manufactured homes of all ages, makes, models, and values.
Unless specifically excluded, Foremost offers its mobile home, manufactured home, RV park model home, and modular home insurance customers comprehensive open peril coverage for their dwellings, other structures, and personal property.
In addition to included base coverages, and when available, Foremost customers can modify their policies by selecting from a broad range of optional coverages and deductibles that work best for them. Some of the additional coverage options include:
Replacement cost or extended replacement cost for the mobile or manufactured home
Replacement cost or extended replacement cost for personal property
Replacement cost for partial losses when the mobile or manufactured home is not insured to full replacement cost value
Additional living expenses
Debris removal
Emergency removal service after a loss
Emergency repair service after a loss
Fire department service
Food spoilage
Hobby farm liability
Hobby ranch liability
Identity fraud expense and management
Incidental business liability
Personal injury
Water damage from sewers and drains
Earthquakes
Trip coverage when the mobile or manufactured home is being moved
Personal liability on additional residences
Scheduled personal property
Foremost offers its customers numerous ways to save including discounts for approved association membership, age of home, multi-policy, and approved mobile home park, manufactured home park, or RV park. Customers can choose from a wide range of payment options
Claims
Foremost provides hands-on training to its insurance adjusters at its Claims Learning Labs training centers. The company employs more than 2,500 trained claims professionals, including more than 200 catastrophe-response team members. Foremost's catastrophe-response team is prepared to deploy the same day a catastrophic event occurs and uses mobile-claims centers to support customers after natural disasters.
The Foremost Story
Foremost Insurance Company was founded in 1952 to provide insurance to American families living in mobile homes. The company has since expanded its product offerings, geographic presence, and customer base and now offers a full range of specialty insurance products across the country. After successfully growing to become one of the most widely recognized specialty insurance groups in the US, Foremost was acquired by the Farmers Insurance Group in 2000.
Farmers Insurance Group 
The Farmers Insurance Group ("Farmers") is one of the largest American insurers of vehicles, homes, and small businesses while also providing its customers a wide array of other financial service and insurance products. The company has more than 19 million active policies across all 50 states and maintains an A rating from AM Best. Farmers, through a direct, affiliate, or parent relationship, operates Farmers Insurance Exchange, Fire Insurance Exchange, Truck Insurance Exchange, The Foremost Insurance Group, The Bristol West Insurance Group, 21st Century Insurance, Farmers New World Life Insurance Company, and Farmers Financial Solutions LLC. Farmers was acquired by, and remains a wholly owned subsidiary of, the Zurich Insurance Group LTD in 1998.
Zurich Insurance Group LTD
Zurich Insurance Group LTD ("Zurich") was established in 1872 as the Zurich Insurance Company. Zurich is one of the world's leading insurance companies as well as one of the world's largest companies. The company employs more than 50,000 people globally, produces more than $45 billion of revenue, and has assets of just under $400 billion. Its shares are traded publicly on the SIX Swiss Exchange.
---
Find the carrier that's right for you
---
Our agents make finding the right insurance easier by shopping and comparing quotes, from our partners, for you. Not only do we shop for you, but we present your coverage options in plain English and clarify the fine print to be sure you know EXACTLY what you are getting. We understand no two situations are alike and work hard to ensure clients understand and select the coverage that best meets their needs!
For more info call:800.388.6780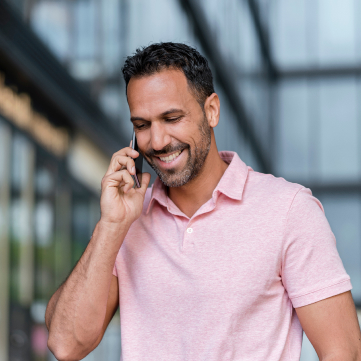 Get a Quick and Easy Mobile Home Insurance Quote