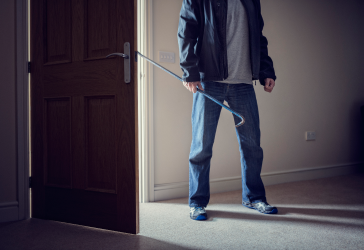 How to Protect Vacant Properties from Unexpected Insurance Claims
---
Winter is expected to start soon, and it's the ideal time for the unoccupied property owners to take simple steps that will help moderate damage that emerges from unexpected situations. Whether your unoccupied mobile, manufactured, modular, or park model home is used as a vacation home or rental property it can be at a high risk of weather conditions like wind storms, hail, or other unforeseen damage.
Experts recommend that owners of unoccupied mobile homes, manufactured homes, modular homes, and park model homes take some steps to safeguard properties against burglary and vandalism and remain pre-emptive in avoiding ice dams and frozen pipes by clearing sewers to avoid the accumulation of ice and snow. Also, landlords must keep their accommodation properly ventilated to help prevent warm air from melting ice on the ceiling, causing possible damage.
Additionally, you should focus on maintaining the exterior of your mobile or manufactured home as it can help thwart ice accumulation on the sidewalks, and diminish chances of slips and falls while giving the appearance that your manufactured home seems occupied even when it's vacant. Property owners should not forget to securely store outdoor furniture that can blow into windows, or out into courtyards, backyards, patios, or highways.
Facts show that the most common claims for vacation properties include the freezing of pipes, ice dams, and destruction due to heavy snow and ice. So, winters are a great challenge for landlords of unoccupied properties before extreme weather starts. To reduce this unavoidable risk, such property owners must get in contact with the insurance agent to ascertain that they have suitable coverages. Always choose a reliable insurance company who specializes in providing coverage to owners of mobile, manufactured, park model, and modular homes as they understand the risks unique to these structures.