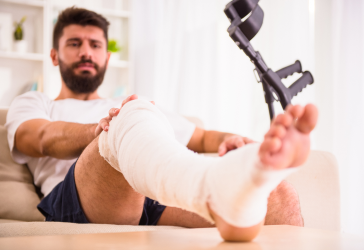 A Comprehensive Guide About Mobile Home Insurance and Legal Damages If You Cause Harm to Others
---
You would want to protect everything that you value, and the most important things in life to safeguard include your home, your belongings, property, and money. So, mobile home insurance is an ideal way to cover your home and personal belongings. It also encompasses personal liability protection.
What Does Mobile Home Insurance Encompasses?
If you own mobile home insurance, it will compensate for your home, personal items, medical expenditures of injured guests, and legal fees (in unexpected times).
Dwelling Coverage
It will provide compensation for your home and associated structure repair if damaged due to an named cause of loss (things like fire or wind/tornado), theft, or vandalism.
Personal Property Coverage
This will pay for the damage or loss of your personal items. It is confined to personal property coverage, and if you require coverage for high-value items, you will have to get extra coverage.
Personal Liability Coverage
This coverage provides compensation for litigation claims that are filed against you for accidental injuries and damages to other individuals. It also provides coverage for the medical expenditures of the guests injured in your home. For instance, if any guest slips in your home due to a wet floor and suffers fractures, your liability coverage will compensate for any hospital expenses you're legally liable for. And if any of your friends or relative sues you, the coverage will pay for the legal defense and any clearance or court rulings (up to the limits of your policy).
Medical Payments Coverage
This coverage compensates for the minute medical expenditures that are accidentally hurt on your property, irrespective of the fault. The coverage is usually crowned at $5000 so that it can be used for minor injuries and damages that cause medical expenditures. So, in this manner, your guests are less probable to sue you for slight injuries.