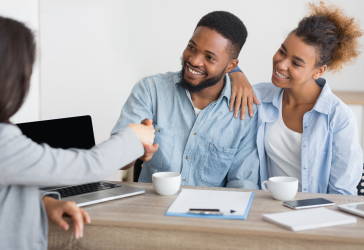 5 questions every mobile home/manufactured homeowner should ask before buying their insurance
---
Navigating the insurance buying process can sometimes be confusing and tiresome. We've compiled some helpful questions and concerns you should keep in mind when you're buying insurance for your manufactured home.
1. How much Home Insurance do I need?
If you get too much: you're overpaying for coverage you won't be able to collect on.
If you get too little: you might not have enough to protect yourself if you had a total loss.
Actual Cash Value Versus Replacement Cost Coverage

Actual Cash Value, just as the name implies, offers a value up to the value placed on the home's cash price, which includes depreciation.
Replacement Cost, on the other hand, offers coverage equal to the value of the replacement of your home for a new home (of a like-kind).
Both coverage levels should take into consideration your financial situation and position in life. This can be greatly helped with the assistance of an experienced agent.
2. What deductible should I choose on my policy?
A deductible refers to the first portion of the claim that you will be responsible for.
This is an important tool used to control the cost of the policy, the higher the deductible, the lower the cost of the policy.
The choice of a deductible should be evaluated by taking into consideration your claims history, your financial status, your comfort level, and the input of your insurance professional.
3. What amount of Personal Liability Coverage do I need?
This is one of the most understated import coverage on your policy. Great care should be taken to evaluate what you have at risk. Discuss with your insurance professional and evaluate the risk and the cost that are appropriate for your individual situation.
4. Do I need Flood Insurance?
Where you live will influence this decision greatly. If you live in an area that gets lots of extreme, wet weather, it's probably a good idea to get a separate flood policy and protect against water damage. In fact, your mortgage lender might require you to do so. Flood insurance is sometimes included in your manufactured home insurance policy, but not always. It's always a good idea to review this with your agent.
5. We're here to help you
Going it alone is biggest mistake people make when buying an insurance policy. People usually do not realize the agents receive their compensation directly from the insurance company; a client has the advantage of free professional advice. They are there to provide you with answers and guide you through the tough decisions of how much coverage to buy, what is the best company to use, how to maximize my discounts — saving you time, money, and headaches down the road.