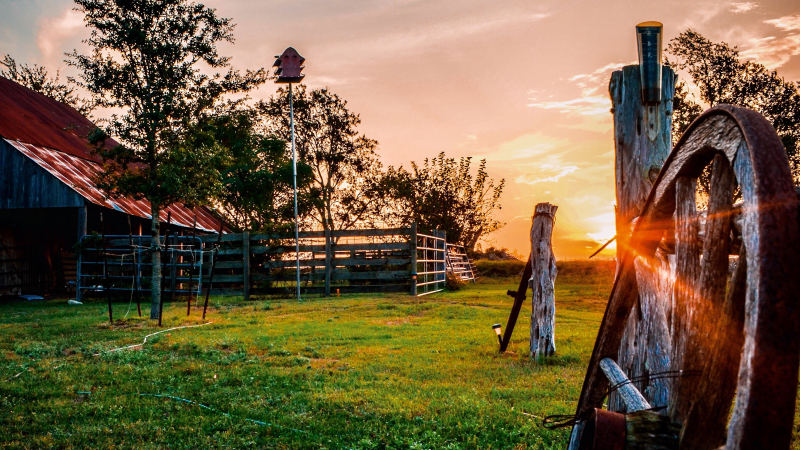 Mobile Home Insurance In Texas
---
A Comprehensive Guide to Costs and Key Considerations
Owning a mobile, manufactured, or modular home in Texas comes with unique risks and benefits. The Lone Star State is home to a diverse range of housing options for residents, with mobile and manufactured homes playing a significant role. According to the Manufactured Housing Institute, Texas ranks first in the nation for manufactured home shipments, and there are over 760,000 mobile and manufactured homes across the state. Additionally, Texas boasts numerous mobile home parks and communities, providing a variety of options for mobile home owners and prospective buyers.
Texas has specific laws governing the installation and regulation of mobile and manufactured homes, ensuring these dwellings meet safety and quality standards. The Texas Department of Housing and Community Affairs (TDHCA) oversees the manufactured housing industry in the state, providing resources and assistance for mobile home owners and prospective buyers. The Texas Department of Insurance (TDI) also plays a crucial role in helping consumers by regulating the insurance industry, offering consumer protection resources, and providing assistance with insurance-related complaints and questions.
In this guide, we'll discuss the cost of mobile home insurance in Texas, factors to consider when searching for a policy, and how to find the best coverage for your needs. Understanding these elements will help you make informed decisions and ensure your home is protected from unforeseen events, including Texas's unique weather events and regional housing trends.
Understanding Mobile Home Insurance
Mobile home insurance, also known as manufactured home insurance or modular home insurance, is designed to protect homeowners from risks associated with their specific dwelling types. Mobile and manufactured homes are typically constructed off-site and transported to their final location, while modular homes are built in sections and assembled on-site. These insurance policies provide coverage for property damage, liability, and additional living expenses in case of a covered loss.
Factors Impacting Mobile Home Insurance Costs in Texas
Location
Your mobile home's location in Texas can significantly affect insurance costs. Factors such as crime rates, proximity to fire stations, and natural disaster risks, like hurricanes, floods, or tornadoes, play a role in determining premiums. Homes in areas with lower crime rates or reduced risk of natural disasters may have lower insurance costs.
Weather and Environmental Risks in Texas
Texas is a large and diverse state, with various weather events and environmental risks that can impact mobile homes. Understanding these risks and their regional impact is crucial when selecting the appropriate insurance coverage.
Hurricanes: The Texas Gulf Coast is particularly vulnerable to hurricanes and tropical storms, with a long history of devastating events. Hurricane Harvey in 2017, for example, caused catastrophic flooding and billions of dollars in damage throughout the state, particularly in Houston and the surrounding areas.
Tornadoes: Texas experiences a high frequency of tornadoes, primarily in the spring and early summer months. The state averages around 140 tornadoes per year, with the most tornado-prone regions being North Texas, the Panhandle, and the Red River Valley.
Hailstorms: Hail is a common occurrence in Texas, especially in the "Hail Alley" region, which includes the Dallas-Fort Worth metroplex. Hailstorms can cause significant damage to mobile homes, leading to costly repairs or even total loss.
Flooding: Flooding is a widespread issue in Texas, affecting both coastal and inland regions. In addition to hurricane-related flooding, heavy rainfall and flash floods can lead to property damage, particularly in low-lying or poorly drained areas.
Winter storms: Although Texas is known for its warm climate, winter storms can still bring freezing temperatures, ice, and snow. The 2021 winter storm, also known as Winter Storm Uri, caused widespread power outages, property damage, and loss of life across the state.
Wildfires: Wildfires are a growing concern in Texas, particularly in the western and central parts of the state. Dry conditions and high winds can create a high risk for wildfires, which can spread rapidly and cause significant damage to mobile homes and communities.
Understanding the specific weather and environmental risks in your region of Texas is essential when selecting an appropriate mobile home insurance policy. By choosing a policy that addresses these unique hazards, you can ensure that your home is protected from potential damage and loss.
Home Value and Age
The value, age, and construction of your mobile home will influence your insurance costs. Older homes may have higher premiums due to the increased risk of damage and depreciation, while newer homes built with improved materials and construction methods may benefit from lower rates.
Deductible and Coverage Limits
Your choice of deductible and coverage limits will directly affect your insurance premiums. A higher deductible generally leads to lower premiums, while higher coverage limits can increase costs. It's important to find the right balance between affordability and protection when selecting your deductible and coverage limits.
Settlement Options
The settlement option you choose for your mobile home insurance policy can impact your insurance costs. There are three main types of settlement options: replacement cost value (RCV), actual cash value (ACV), and stated value. RCV policies cover the cost of replacing your mobile home with a new one of similar quality, while ACV policies take depreciation into account and pay the current market value of your home. Stated value policies pay up to a predetermined amount agreed upon by you and the insurer. Generally, RCV policies tend to have higher premiums, while ACV and stated value policies may have lower premiums but provide less coverage in case of a total loss.
Endorsement Selections
Adding endorsements to your mobile home insurance policy can increase your coverage but also affect your insurance costs. Examples of common endorsements include:
Scheduled property: Provides additional coverage for high-value items like jewelry, art, or collectibles that may not be fully covered under a standard policy.
Golf cart coverage: Protects your golf cart from damage or theft and covers liability if you cause an accident while driving it.
Sewer/water backup: Covers damage caused by sewer or water backup into your mobile home.
Identity theft: Provides assistance and financial coverage if your identity is stolen, helping you restore your credit and cover related expenses.
When selecting endorsements, consider your specific needs and risks. While adding endorsements will increase your insurance costs, they can provide valuable protection against potential losses not covered by a standard policy.
Discounts and Bundling
Mobile home owners in Texas may qualify for discounts, such as multi-policy, safety features, and good credit discounts. Bundling your mobile home insurance with other policies, like auto insurance, can also help you save on overall insurance costs.
How to Find the Best Mobile Home Insurance Policy in Texas
Compare Quotes from Multiple Insurers
To find the best policy, compare quotes from different insurance companies. Don't just focus on cost – consider other factors, such as customer service, financial stability, and the reputation of the insurer.
Consider Local, Regional, and Specialty Insurers
Working with local and regional insurers may provide additional benefits, as they often have a better understanding of the specific risks and needs of homeowners in Texas. In addition to local and regional carriers, consider specialty insurers that focus on mobile home insurance. These companies include American Modern, Foremost, Assurant, Standard Casualty, National Summit, CoverTree, Aegis, and Tower Hill. These insurers have expertise in the unique coverage requirements and risks associated with mobile homes, which can lead to more comprehensive and tailored policies.
Customize Your Policy to Your Needs
Tailor your policy to fit your unique requirements, such as additional coverage for valuable items or protection against specific risks like flooding or earthquakes, which may not be included in a standard policy.
Work with an Independent Agency Specializing in Mobile Home Insurance
Consumers would be well-served to work with an independent insurance agency that specializes exclusively in mobile home insurance. These agencies typically have access to numerous carrier options, ensuring that you not only receive the best cost but also the correct coverages to protect you against unforeseen loss. Independent agencies have the flexibility to shop around and compare policies from multiple insurers, tailoring a plan that meets your specific needs and budget.
National Mobile Home Insurance is an independent agency with deep experience working in Texas. They offer coverage options for nearly all areas and types of mobile homes, helping Texas mobile home owners find the best possible policy for their unique situation.
Conclusion
Finding the right mobile home insurance policy in Texas is crucial to protect your investment. Keep in mind the key factors discussed in this guide, such as location, home value, age, settlement options, and endorsement selections when shopping for coverage. By comparing quotes from multiple insurers, customizing your policy to your specific needs, and working with an independent agency like National Mobile Home Insurance, you can secure the best protection for your mobile, manufactured, or modular home in the Lone Star State. Stay aware of the unique weather events and regional housing trends in Texas, and make sure to work with insurers that understand the state's specific risks and regulations. By doing so, you can ensure your home is safeguarded against unexpected events and enjoy the peace of mind that comes with comprehensive coverage.
Sources: